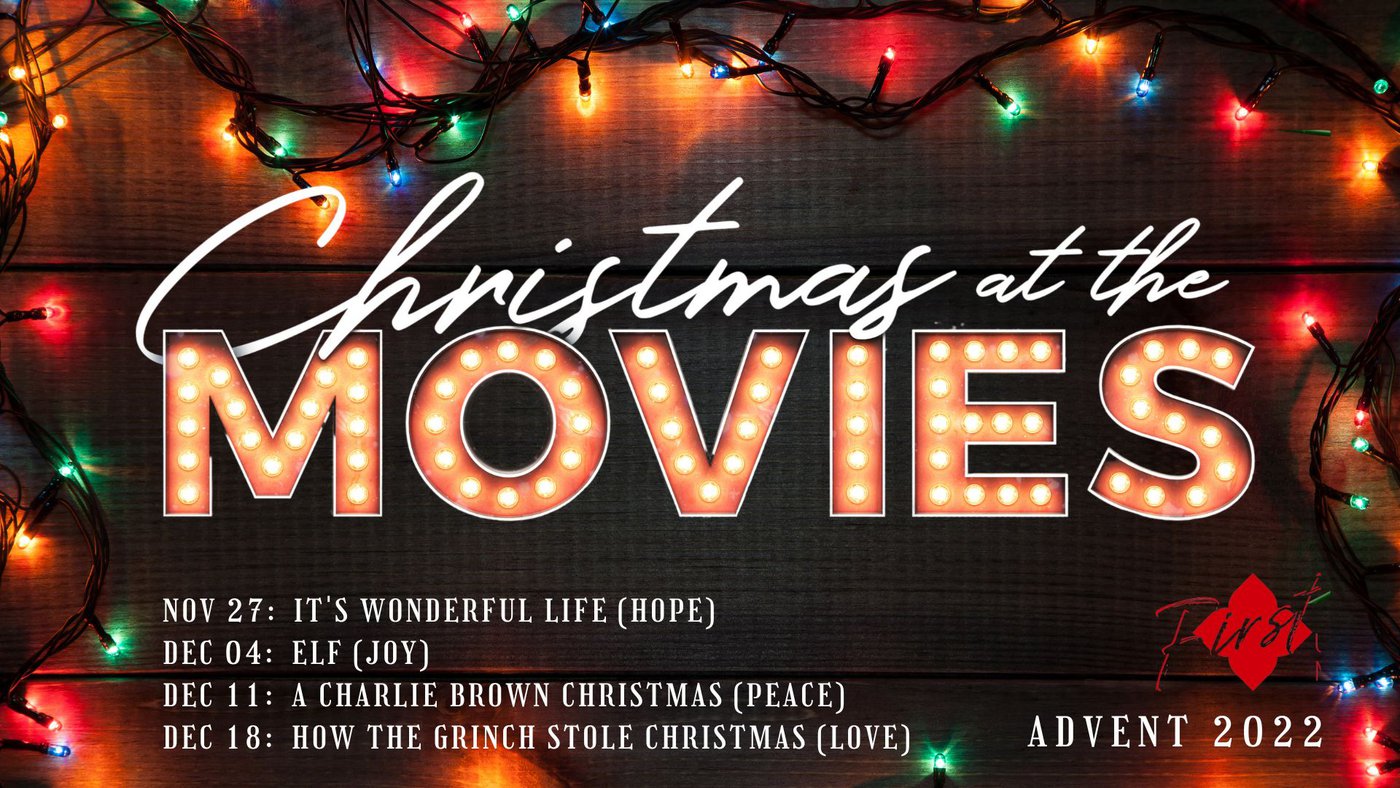 One of the best parts about Christmas are all the great Christmas movies! These movies bring us back to the joy and laughter and hope we all long for. Every year we think we know these movies and the story of Christmas, but we're reminded that the story is so much bigger than we remember.
We invite you to join us at First United Methodist for our new Advent series, "Christmas at the Movies," where we view some of our most beloved Christmas movies through the lens of the greatest story ever told. We will be reminded that the real Christmas story is the story of God working in unexpected ways through all of us.
Sunday, Nov 27: IT'S A WONDERFUL LIFE (HOPE)
Sunday, Dec 04: ELF (JOY)
Sunday, Dec 11: A CHARLIE BROWN CHRISTMAS (PEACE)
Sunday, Dec 18: HOW THE GRINCH STOLE CHRISTMAS (LOVE)
We would love to have you join us! Come as you are.... LOVED.