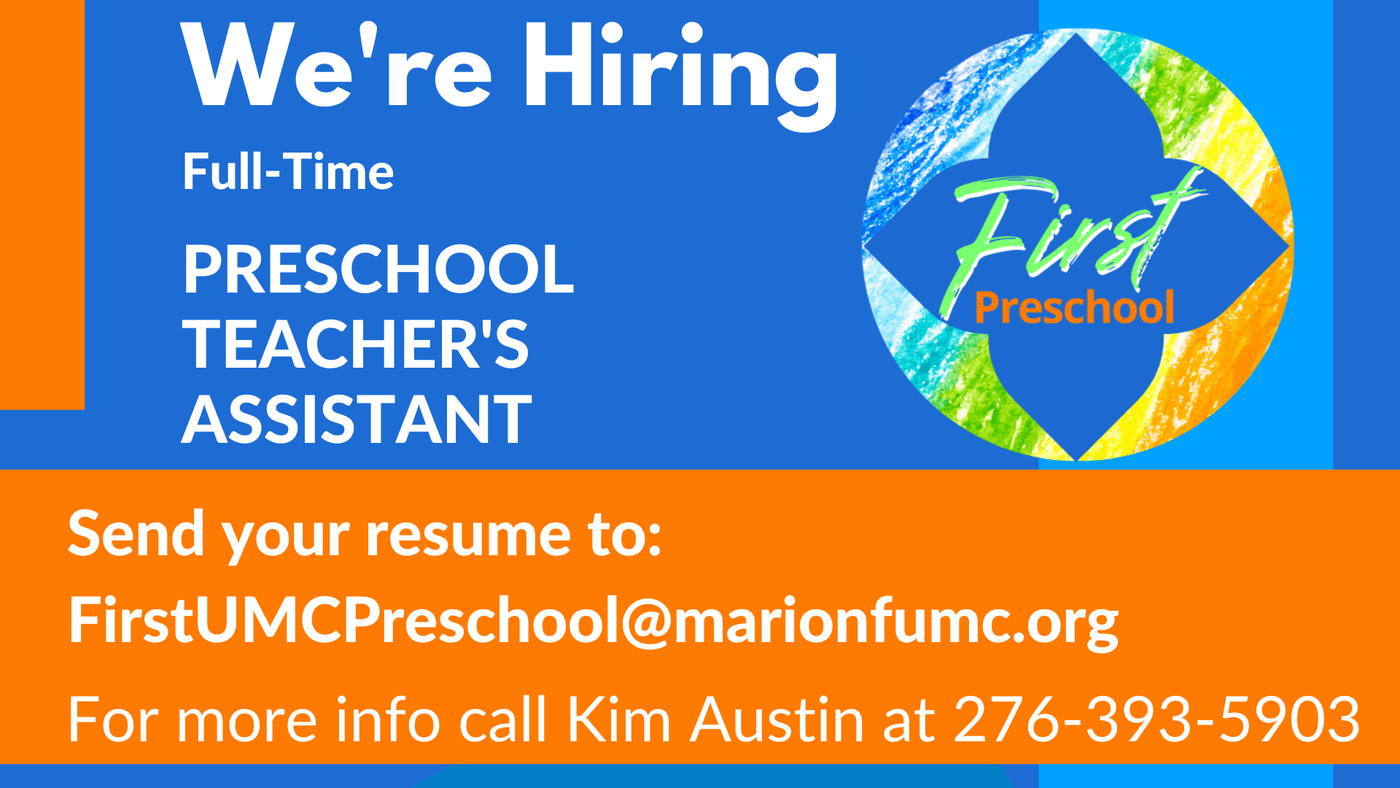 We are looking for someone who loves working with children! Especially preschool children.
First UMC Preschool is looking for someone who has experience working with young children and enjoys working with children. Must have a positive attitude, work well with staff and parents.
$13 - $15 per hour
full-time position: January - December
Monday - Friday
hours: 7:30am - 3:30pm
paid vacation days
paid sick days
background check and drug test required for employment
diploma/GED
Please email your resume to: FirstUMCPreschool@marionfumc.org
If you have more questions, please call
Kim Austin, Preschool Director, at 276-393-5903

First United Methodist Preschool has been serving children and families in Smyth County since 1950. First UMC Preschool is committed to providing high quality preschool programming for young children. Additionally, we strive to embrace the diversity of our families and teachers and create a welcoming community where everyone is valued. Our teaching staff implement a research based curriculum that promotes kindergarten readiness skills in a play-based environment.
Our goal is to provide a foundation for life-long learning for our children.
First United Methodist Preschool accepts students age 3 through 5.
Meet our wonderful teacher!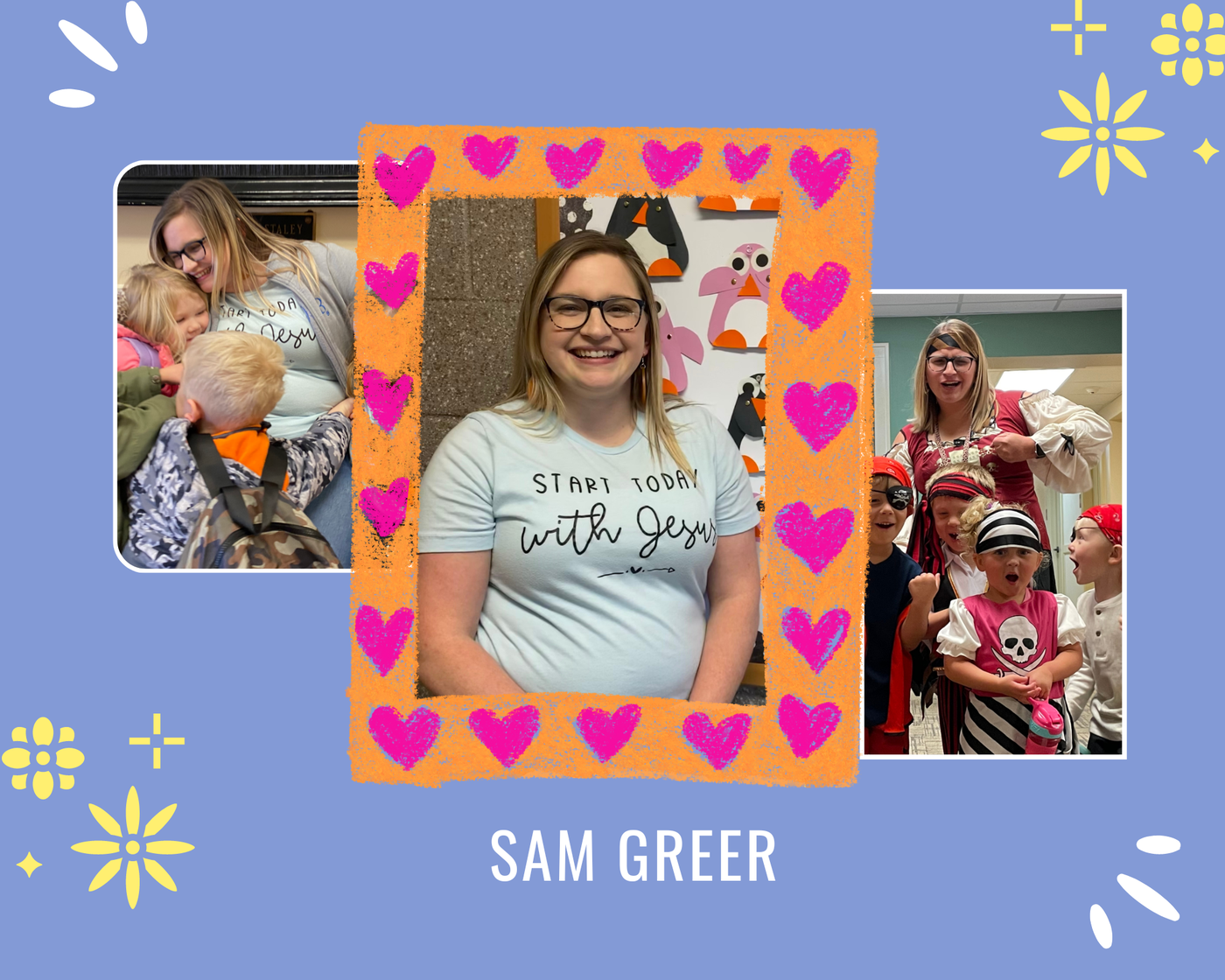 Our schedule:
First United Methodist Preschool is open January - December.
Our hours are: Monday - Friday 8:00 am thru 3:00 pm
Important information
DURING THE SCHOOL YEAR, if Smyth County schools are closed for weather, holidays, etc. First Preschool is closed.
DURING THE SCHOOL YEAR, if Smyth County schools are on a delayed schedule, First Preschool opens at 8:30am.

Now Accepting Applications!
If you'd like information concerning tuition, or if you have questions, please contact us below.