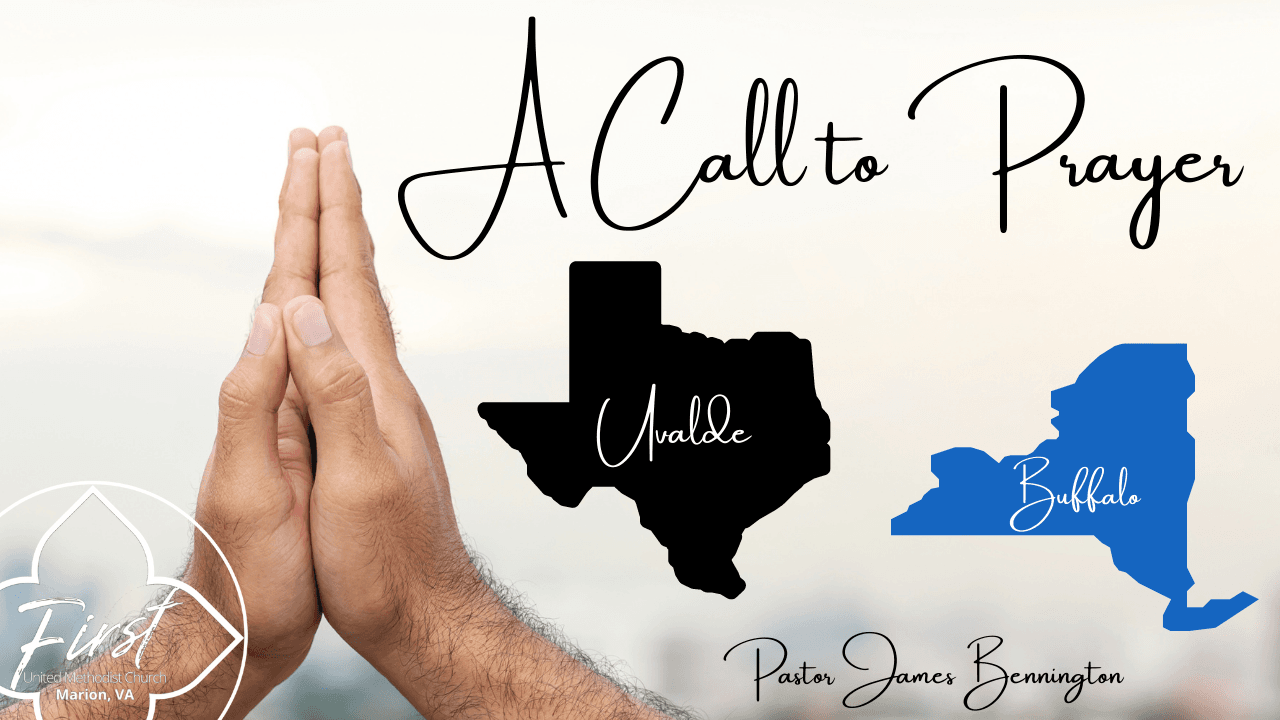 One of things the church does best is pray. We pray together. We give witness to prayer. We encourage each other to be people of prayer.
I am calling on all of the First Marion family to pray. There have been two mass shootings in less than two weeks:
-Buffalo, NY at Tops Grocery store, 10 people were killed, three injured, in one of the deadliest racist massacres in recent American history.
-Uvalde, TX at Robb Elementary school, 21 people were killed in one of the worst school shootings in history. 19 students and two adults were among the casualties.
Both of these tragedies raise a number of issues: race, guns, gun control, mental health, safety, mental health awareness and many others.
All in all, regardless of the issue, I am just tired of people getting killed, especially children. Pray for comfort for the families. Pray wisdom and thoughtfulness guide action. Pray God have mercy on us all.
-Pastor James